Main Content
Change Your Thinking, Change Your Life
Diets Don't Work
Diets don't work! Why? Because they focus on WHAT you are eating but not HOW you are eating. This program, based on the "Beck Diet Solution" is different because it focuses on the psychological factors that cause weight gain and obesity not on eating fads and counting calories. It focuses on how you make food choices, how to avoid emotional eating, how to avoid giving into cravings and, most importantly, how to change your THINKING about food and your health!

It's the thought that counts
Let's face it… Losing weight and dieting is not about a lack of information! We know what we should and shouldn't eat. So why is it so darn hard?!! Because you have never learned how to "THINK" about food in an appropriate and healthy way. This program, based on the "Beck Diet Solution" is a cognitive approach to weight loss and wellness, which will teach you the skills you need to lose weight and maintain a healthy weight for your lifetime!

Mindful Eating
Mindful eating is the simple but difficult act of becoming aware of what you are putting into your mouth, how it feels, and how it tastes. However, few of us practice this kind of awareness. Most of us often eat standing at the kitchen counter, in the car or in front of the TV. Sometimes we find our plate empty and not know how it got that way! Once you learn to eat mindfully you will begin to really enjoy your food. You will experience all the wonderful flavors and feel more satisfied.
New Skills
Cognitive Treatment will teach you the skills you need to lose weight and maintain a healthy weight for your lifetime. You will learn how to respond to and reframe thinking errors that sabotages healthy choices, stop emotional eating, deal with cravings and hunger, motivate yourself and get back on track when you make an eating "mistake", develop a food plan and stick to it, make time for meal planning and dieting... and much more.
Give Yourself Credit
We are so hard on ourselves! We focus so intently on every little error while discounting even big successes. Focusing on mistakes can seriously impact your confidence and sabotage your goals. The good news is by giving yourself credit for eating successes rather than focusing on eating mistakes you can build confidence and increase the ease with which you make healthy choices.
A New You… Forever
Change your thinking, change your life! Once you change the thinking that justified eating in an unhealthy way, you can never go back. The skills you have learned are for a lifetime and can be applied to all aspects of your life not just weight loss. By staying mindful and aware you can maintain this new you... until it's just YOU!
A podcast you can sink your teeth into
Quick Bites by Mind Over Food, easy tips on healthy eating you can do today!
Want to learn some quick tips on healthy eating you can incorporate into your life right now? Changing your lifestyle to include healthier choices is all about changing your thinking. I'm Andi Freedman and I created my company Mind Over Food by combining my passion for health, nutrition and fitness with my cognitive behavioral therapy experience. My Quick Bites series offers tips and tricks in an easy, "chewable" format to help change your thinking about food and eating so making nourishing food choices comes naturally. Guest appearances, questions or comments welcome! Enjoy!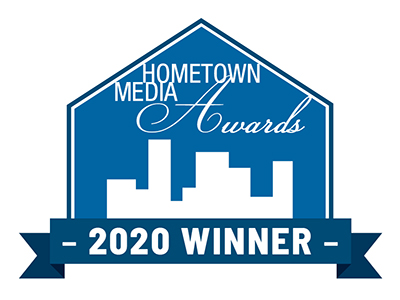 Health Chat: Proud winner of the Hometown Media Award 2020
Health Chat is an award winning podcast co-hosted by Andi Freedman and Dr. Alyssa Handler that covers general health including diet and healthy decisions.
Listen to the Health Chat podcast