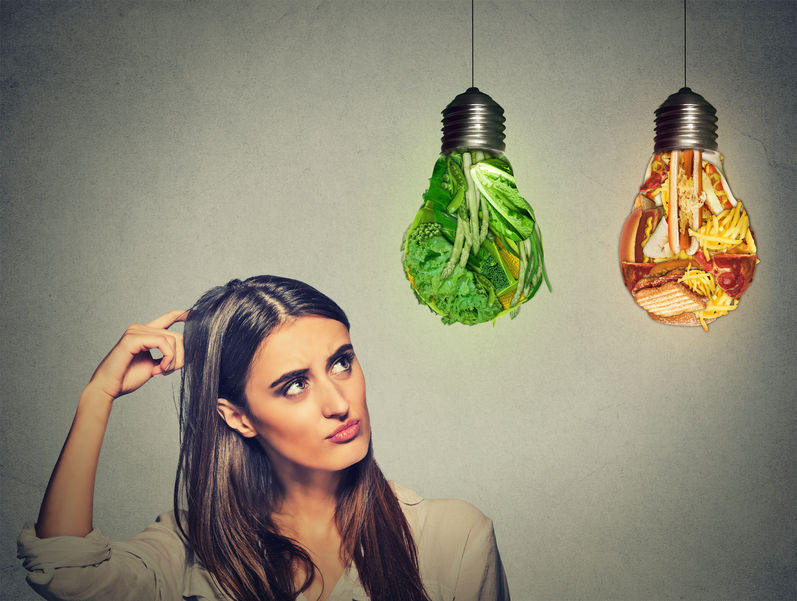 In the recent New York Times column "Jane Brody's Personal Secrets to Lasting Weight Loss," Jane Brody tells the tale of how she managed to lose weight and keep it off by deciding to stop dieting and to make healthy choices. She talks of a shift in her perspective:
I finally regained control when I stopped dieting. I decided that if I was going to be fat, at least I could be healthy. I made a plan to eat three nutritious, satisfying meals every day with one small snack, which helped me overcome the temptation to binge in response to deprivation.
Simple, right? Or is it? While it's true that some people seem to have an easy time shifting their mindset, others need a little help. Even the experts agree that what is needed is a change in the decision-making process. In the column, Ms. Brody quotes Dr. Eve Guth, internist at the Jesse Brown Veterans Affairs Medical Center in Chicago,
Successful long-term calorie reduction is most likely to result when patients decide for themselves which dietary changes to make and when. Essential to any effort is a clear understanding that dietary change is a slow process that requires ongoing vigilance.
This is where Mind Over Food comes in. For many of us, myself included, it is hard to make those decisions that are good for us. We have all been swayed by the claims of the food industry and fad diets. But, it's not about the food, it's about your thinking! If you can change your food choices you can lose weight and keep it off.