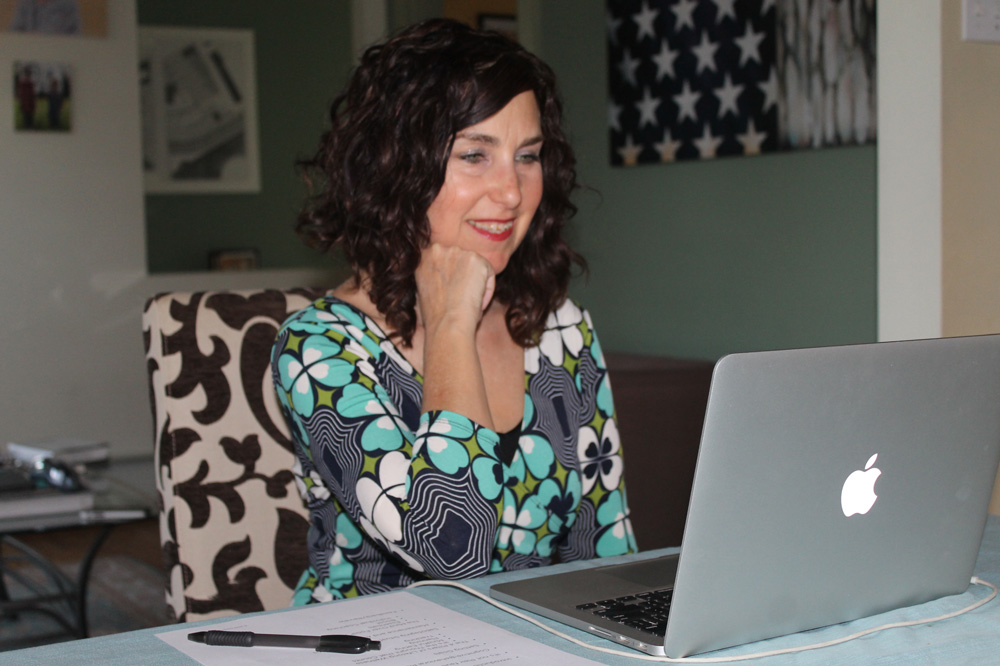 You want to try Mind Over Food but don't live on Boston's North Shore? No Problem! You can work with Andi from the comfort of YOUR own home and when YOUR schedule allows! Andi can help you reach your weight loss and wellness goals, the Mind Over Food way, ANYWHERE in the U.S. (or even the World). Whether you are new to Mind Over Food or have already taken a workshop you can work with Andi in this exciting way!
How it works:
All you need is a WiFi connection, an email address, and a screen with a camera (Laptop, Desktop, Tablet, or Mobile Phone). Andi uses the latest, HIPAA compliant, videoconferencing platform for individual coaching… like you're in the same room! After you and Andi decide on a date and time, Andi will send you an invite to videoconference with her and VOILA!, you are on your way to a healthier you!
How to get started:
Simply email, text or call Andi to set up your FREE 15 minute consultation and you and Andi can decide what works best for YOU! Don't wait! Video conferencing slots are filling up fast!
Mind Over Food: Change Your Thinking, Change Your Life!
andi@mindoverfood.com
978-712-8595